This event has passed.
COVID-19 Vaccinations – Get the Facts!
All those who registered to attend today's event, should have received an email with the log in information. If you did not, please simply click on the following link to join us during today's event: https://lifespacecommunities.zoom.us/j/92910499561
Are the vaccines safe? Are they effective? I've heard there can be side effects, are they severe? Do I need to wear a mask and still social distance after vaccination? What if I've already had COVID-19, do I need to be vaccinated?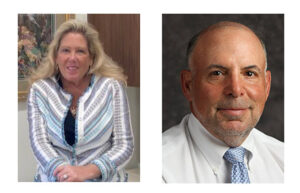 Join us virtually on February 24th at 12:30 PM eastern (11:30 AM central) as Dr. Sara Hamm, Chief Clinical and Public Health Officer for Lifespace Communities, and Dr. Joseph Ouslander, M.D., internationally recognized geriatrician and past-president of the American Geriatrics Society, answer these questions and many more.
RSVP using the form on this page and we will send you the event login details shortly.